The importance of typography in branding and logo design
Choosing a Font | The importance of typography in branding & logo design
Pen Hunt, 15 January 2021.

Typography is no less important than the design that brings life to a logo and makes it eye-catching. The appropriate use of a typeface enables you to communicate with your viewers and gives them the right message for your brand.
It is not just about shape and colors; it has a profound message hidden behind it that can only be perceived with the proper selection of fonts for your brand and logo design.
Have you ever observed different logo designs of various leading companies and thought how beautifully they have used the fonts or what difference it would have made if the particular font would not have been used?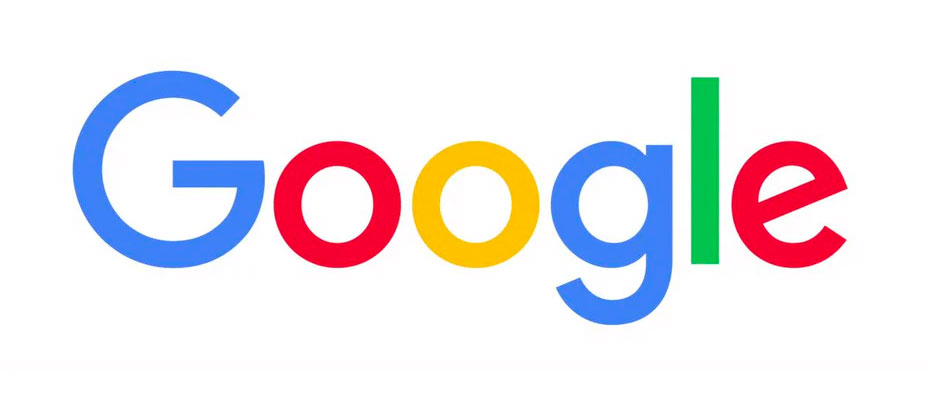 In a digital world, the awareness about logo design and fonts have increased among everyone. Now people pay particular emphasis on designing as they know what impact it has on the public's mind and a logo is the only way to make people remember about the product or brand forever.

Importance of Typography in Branding and Logo Design
It is quite evident after seeing the unique logo designs used for the most popular big brands how important it is to make the right selection of fonts and make it exceptional.
Most people who have no connection to the design industry might wonder what difference a type selection could make or why it is essential to look for the right font? Let's answers these questions comprehensively with the following 6 guides for the successful branding of your business.
1. Successful branding
The brand is a distinctive personality of a business that creates an emotional and psychological relationship with people. If the company has a clear idea of what their brand is about, then it will be much easier for the designer to get their hand on the appropriate fonts.
Every font depicts a unique message, so it can't be used for every brand. When it comes to business, the primary purpose of generating your branding is to attract maximum attention and recognition of the brand. For this to occur you should choose a font that is bold and eye-catching.

It will grab the public's attention and will force them to look at what their brand is about. Your graphic designer should implement that font in logo designs that bring a sense of trust and harmony. If you use the red color in logo design for instance, it will show confidence about your brand and product as well as your place in the industry.
2. The appropriate font

Using the right font for the logo design is a bit more complicated however. Various graphic designers use theAvenir Next font for their logo designs.
This font came into being a long time ago and is still being used by designers. It is a sans-serif font which is clean and legible, coming in many different weights and styles. The Avenir Next Condensed version is used in the AMG logo.





It is not only limited to logo designs but has also been used in headings and text to enhance the readability. Therefore before selecting a font, make sure that the selected font reflects your brand and is in harmony with your brand products. Experiment with different fonts first and then make a final selection. With time, you will be able to make the right selection.
Don't compromise on the readability factor in logo design

The readability of your font is a crucial factor that should never be neglected. If your customers or viewers find it hard to read the text of your logo design, it will have an adverse impact, and will create a bad image of your brand. They will be more likely to visit someone else's brand where the font chosen is clear and legible.
It is the rule of Typography that the context should be readable and understandable so that people can acknowledge your brand and products readily. Before finalizing, make sure that it is readable on every possible screen size or device from which people might see it because it will appear differently on different devices.
4. Logo Voice
When great typography is used in the structure of a logo design, it adds another dimension to the brand. It gives bearing to the voice and the message of the logo and fundamentally impacts the public, initiating the correct emotion and feelings from both the owner and the viewers.
On the off chance that a logo can't convey the right message to people in general, all your hard work will be in vain. This is the reason that it is best if the designer finds out about the various ways a choice in typography can help improve the logo design structure. Best professional graphic and website designers keep an eye on all these essential things to avoid any future issues.
5. A less complicated font
Whenever you select a font for your logo design, don't make it difficult and complicated for yourself and the reader. The primary purpose of the font is to enhance the understandability, but if a person fails to understand the context, it won't give a boost to your brand.
Moreover, printing a complicated logo is another challenging task, and during printing, it might not give you a satisfactory result. Hence, avoid using challenging and complex fonts in your design, including Comic Sans and Papyrus.
You might have noticed the logo design of various brands, including The London Underground (above), Nike, Apple and Fedex (to name a few) that demonstrate the use of bold, minimal, sans serif fonts, which enhance the brand recognition and legibility.
6. Logo designs with instant appeal
If you create your logo design according to the Typography rules, it will get instant attention from the public that will surely boost your brand identity.
When your logo appeals to your customers, it creates the right image about your brand and products and they are more likely to visit it again and again with repeat orders.
The Fedex logo shown above shows how the use of a bold, clean sans-serif font along with the use of white negative space for the clever arrow creates a simple and memorable impression.
It allows you to be one step ahead of your competitors and lets you grow in the market. If you have planned to use 2 fonts instead of one, make sure they are in harmony and compliment each other.
The compatibility of the fonts is the main factor, so don't take it for granted. If you have chosen a serif font for your brand, be careful in choosing a second font for your logo.
When you keep all these factors in mind, nothing can stop your brand design from being successful.